Welcome
Our website is undergoing a major revision, as regular visitors will see from the completely new style. For this reason our complete listings of all of the stamps of Great Britain are not available at present.
We specialise in offering a range of Great Britain stamps and various other items at bargain prices. Please contact us to receive your free copy of our regular mail order price list
EBAY SHOP
At the moment Sue is very active selling a wide variety of philatelic material on ebay. Whether your interests range from 18th Century Postal History, or the latest Unmounted Mint Commemorative sets we are sure you will find something of interest in our latest listings.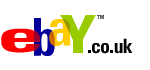 Please click here to view items currently available to purchase on eBay. We generally have a variety of material on offer including Victoria, Edward VII, George V, George VI, Queen Elizabeth II as well as Commonwealth items. Please be sure to check back regularly.
Thank you to all of our regular customers who regularly purchase items from the website - why not take a look at our ebay Shop - or contact us with your latest requirements?
Buying

We regularly purchase new stock - why not email us with what you have for sale?